Need to Build a Website or Mobile App?
Plan for multiple user options and various
technology and hardware requirements.


We can simplify the process for you and assist with the
planning and building of systems to maximize your success.
Our developers have worked at Microsoft, Google, Sun Microsystems and large Internet
Hosting data centers with expertise in Android, iOS, HTML5, PHP, WordPress, Magento,
LAMP, XML, APIs such as Facebook / Twitter / YouTube / Amazon and more!
We integrate every functional area required to support an application.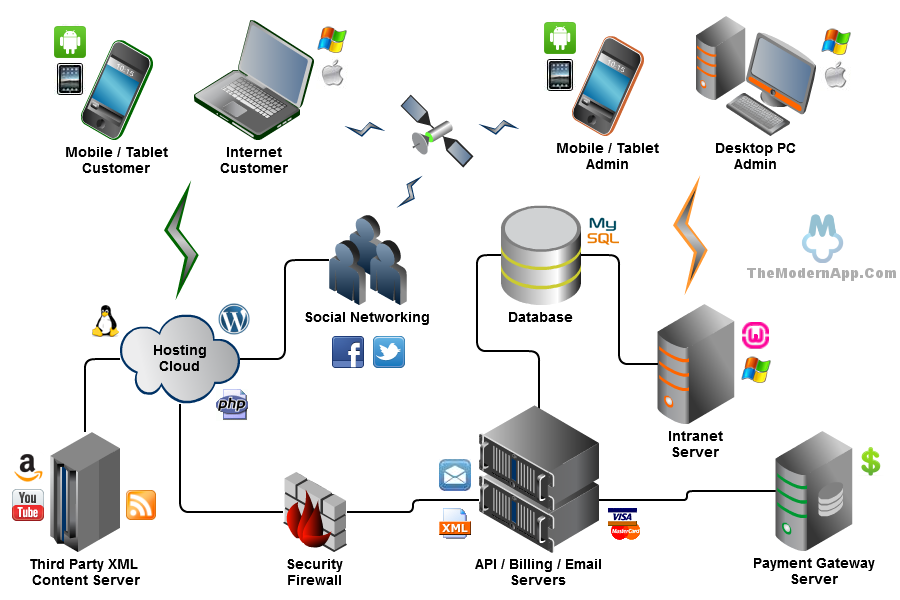 Click an area for a summary of the function and technologies used.


©2013 The Modern App
Contact