We Can Simplify The Process Of Building Complex Web And Mobile Apps To Maximize Your Success.
Our Developers have Completed Projects for Microsoft, Google,
Large Internet Hosting Data Centers and Clients of All Sizes.
We Integrate All Functions Required To Support The Application.
We Are Experts In Over 200 Web And Mobile Technologies.
Click a Function Below to Learn More...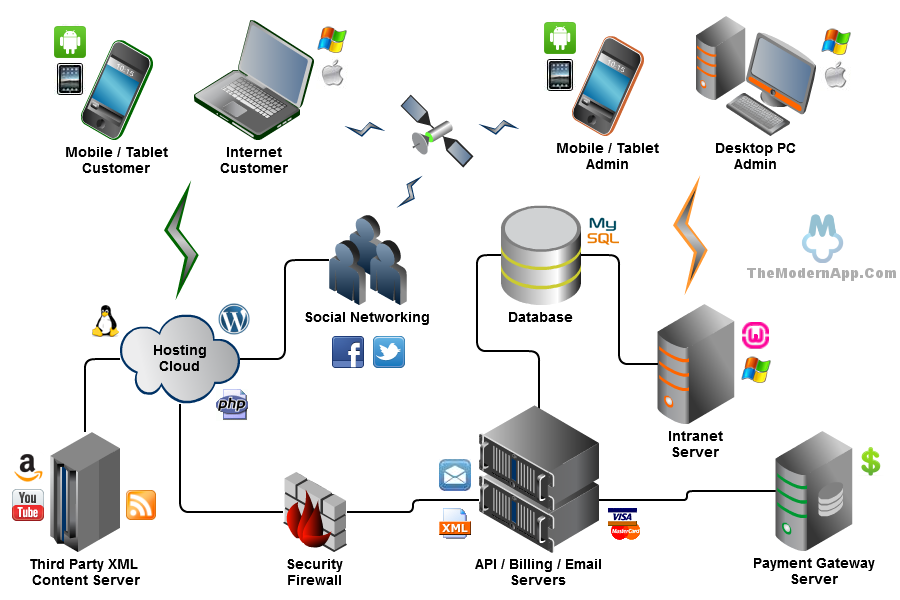 Click an area for a summary of the function and technologies used.


©2014 The Modern App
Contact